YARIT
DOR (Fight Director, Movement Director, Intimacy Director, Intimacy Coordinator)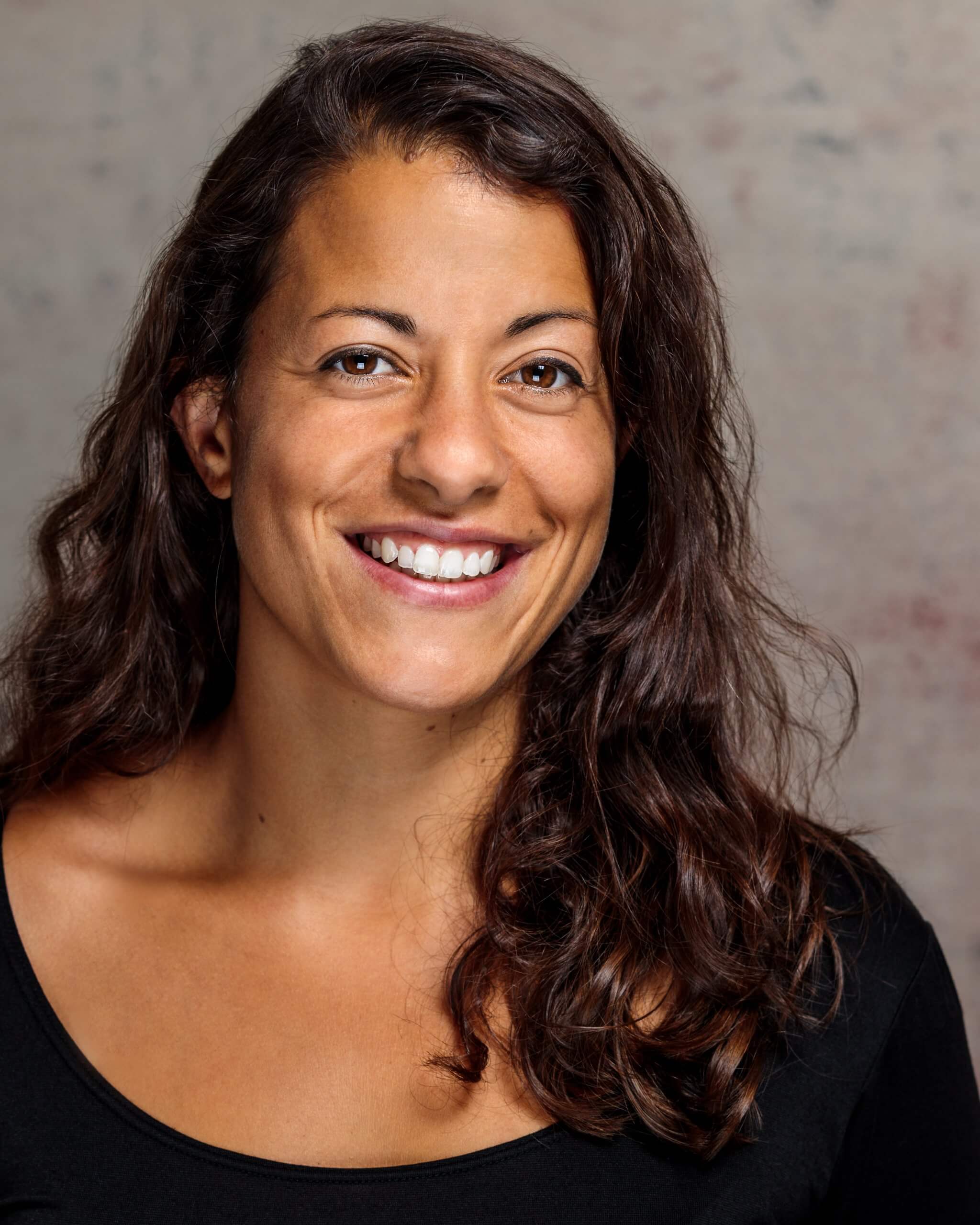 Yarit enjoys collaborating with actors and directors to create physical storytelling using fights, movement and intimacy. She is an Ensemble Associate Artist of Shakespeare's Globe, Associate Movement Teacher of RADA and teaches Intimacy, Stage Combat & Movement in several drama schools in London. Training first as a contemporary dancer, she performed as part of Hagit Yakira Dance Company and later became their Dramaturge. Pursuing an interest in various forms of physical expression, she studied on the Jacques Lecoq 2 year programme at LISPA (now Arthaus Berlin), did an MA in Theatre Directing (Rose Bruford), and went on to become a BASSC Certified Stage Combat Teacher and a Certified IDC Intimacy Director and IDC Intimacy Coordinator.
She is one of the leading UK voices in intimacy for stage and screen, and the first to be officially credited as an Intimacy Director in the West End for her work on Death of A Salesman (2019). She contributed new intimacy guidelines to Stage Directors UK and to Directors UK's "Directing Nudity & Simulated Sex" booklet. She is chair of Bectu Union's Intimacy Coordinator's Branch.
Movement / Intimacy / Fight Director
| | | | |
| --- | --- | --- | --- |
| Theatre | | | |
| | Anna Karenina | Guildhall School | Fight & Intimacy Director |
| | When the Sun Shines | Orange Tree Theatre | Intimacy Director |
| | Old Bridge | Bush Theatre | Intimacy Director |
| | Love and Other Acts of Violence | Donmar Warehouse | Movement, Fight & Intimacy Director |
| | Rockets and Blue Lights | National Theatre | Fight Director |
| | The Shark is Broken | Ambassadors Theatre | Fight Director |
| | Old Bridge | Bush Theatre | Intimacy Director |
| | Road | Northern Stage | Co-Intimacy Director |
| | Purple Snowflakes & Titty Wanks | Royal Court | Intimacy Director |
| | Rooms | Rambert Dance | Intimacy Director |
| | NW Trilogy | Kiln Theatre | Movement, Fight & Intimacy Director |
| | Changing Destiny | Young Vic | Fight Director |
| | Statement After An Arrest Under the Immorality Acts | Orange Tree Theatre | Intimacy Director |
| | Last Easter | Orange Tree Theatre | Intimacy Director |
| | The Taming of the Shrew | Show Must Go Online | Fight Director/Fight Double |
| | Love's Labour's Lost | Show Must Go Online | Fight & Movement Director |
| | Shakespeare Star Wars | Show Must Go Online | Fight & Movement Director |
| | The Merchant of Venice | Show Must Go Online | Fight & Movement Director |
| | Miss Julie | Storyhouse Chester | Intimacy & Fight Director |
| | Blue Stockings | Storyhouse Chester | Fight Director |
| | Death of a Salesman | Piccadilly Theatre | Intimacy & Fight Director |
| | The Wild Party | Arts Educational Schools | Intimacy Director |
| | Death of a Salesman | Young Vic | Fight Director & Additional Movement Support |
| | Strange Fruit | Bush Theatre | Intimacy & Fight Director |
| | Jerker | King's Head Theatre | Co-Intimacy Director |
| | Land Without Dreams | The Gate Theatre | Intimacy Consultant |
| | Richard II | Shakespeare's Globe | Movement & Fight Director |
| | Wild East | Young Vic | Movement & Fight Director |
| | Macbeth | Royal Exchange Manchester | Fight Director |
| | A Midsummer Night's Dream | Shakespeare in the Squares | Movement & Fight Director |
| | As You Like It | Shakespeare in the Squares | Movement & Fight Director |
| | Hamlet | Shakespeare's Globe | Fight Director |
| | As You Like It | Shakespeare's Globe | Fight Director |
| | Much Ado About Nothing | Shakespeare's Globe | Fight Director |
| | The Rise & Fall of Little Voice | Park Theatre | Fight, Movement & Intimacy Director |
| | Dracula | Arrows & Traps Theatre Rep | Intimacy & Fight Director |
| | Three Sisters | Arrows & Traps Theatre Rep | Intimacy Director |
| | Romeo & Juliet | Shakespeare in the Squares | Movement & Fight Director |
| | Assata Taught Me | Gate Theatre | Fight Director |
| | The Iphigenia Quartet | Gate Theatre | Fight Director |
| | Diary of a Madman | Gate Theatre | Fight Director |
| | Noonday Demons | Rough Haired Pointer | Movement & Fight Director |
| | Titus Andronicus | Smooth Faced Gentlemen | Fight Director |
| | | | |
| TV / Film / Music Video | | | |
| | Jago | Short Film | Fight Coordinator |
| | Black Diamonds | Music Video | Fight Coordinator |
| | M.O.T.H | Short Film | Fight Stunt & Fight Double |
| | Born of Hope | Online Feature Film | Fight Stunt |
Intimacy Coordinator
| | | | |
| --- | --- | --- | --- |
| TV / Film / Music Video | | | |
| | Heartland (season 3) | BBC | Intimacy Coordinator |
| | The Wheel of Time (season 1 & 2) | Amazon | Intimacy Coordinator |
| | Atlanta (season 3) | FX (Disney) | Intimacy Coordinator |
| | Pistol | FX (Disney) | Intimacy Coordinator |
| | Life After Life | BBC | Intimacy Coordinator |
| | SAS Rogue Heroes | BBC | Intimacy Coordinator |
| | The Thief, The Wife and the Canoe | ITV | Intimacy Coordinator |
| | Superhoe | BBC | Intimacy Coordinator |
| | Becoming Elizabeth | Starz | Intimacy Coordinator |
| | Close To Me | Channel 4 | Intimacy Coordinator |
| | Starstruck | BBC/HBO Max | Intimacy Coordinator |
| | The Girlfriend Experience (season 3) | Starz | Intimacy Coordinator |
| | Cheaters | BBC Studios / Clerkenwell | Intimacy Coordinator |
| | Carnival Row (Season 2 Episode 4) | Amazon / Legendary | Intimacy Coordinator |
| | Domina | Sky TV | Intimacy Coordinator |
| | The Wheel of Time | Amazon / Sony | Intimacy Coordinator |
| | The Nevers (Eps 1 & 2) | HBO | Intimacy Coordinator |
| | Spanish Princess Season 2 | Starz | Intimacy Coordinator |
| | White Lines (Eps 9 & 10) | Netflix | Intimacy Coordinator |
| | Bridgerton (Ep 4) | Netflix | Intimacy Coordinator |
| | Adult Material | Channel 4 | Intimacy Coordinator |