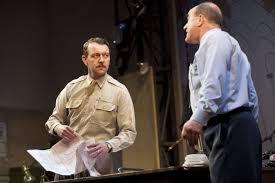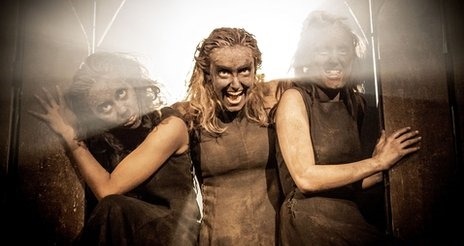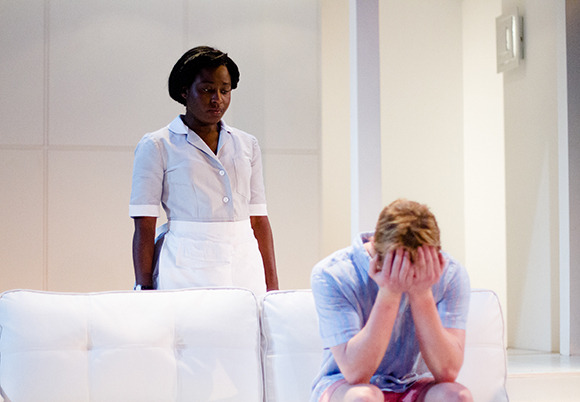 PRESS NIGHTS GALORE
It has been another extraordinary week for Scott Marshall clients with theatre press nights on both sides of the pond and some lovely reviews for all.
Pressure opened in at the Minerva Theatre in Chichester to some absolutely rave reviews. This new play, written by and starring David Haig, focuses on the debate between American and British meteorologists  during the days leading up to D-day: highlighting the passion, drive and immense pressure its characters were under at this crucial turning point in the Second World War. Appearing alongside Haig are our own Tim Beckmann and Gilly Gilchrist who are both immensely enjoying being part of this fantastic run.
"[Tim Beckmann gives] an entertainingly oleaginous performance… I cannot recommend Pressure too highly."  Charles Spencer, THE TELEGRAPH,*****
"Tim Beckmann is excellent as the cocksure Krick… how refreshing to be reminded of the importance of meteorologists and other backroom staff – theirs is a story that's often forgotten" Maxwell Cooter, WHAT'S ON STAGE, ****
Pressure plays at the Minerva Theatre, Chichester until 28th June 2014.
The National Theatre's Shed space is currently the setting for Polly Stenham's latest play, Hotel: a gripping, raw and powerful glimpse into the misfortunes of a privileged British family holidaying in a luxurious resort on an island off the coast of Kenya. Our own brilliant Susan Wokoma stars as hotel maid, Nala, who plays a pivotal role in the Stenham's inevitably dramatic and shocking gear shift.
"Susan Wokoma fascinatingly enigmatic hotel maid takes the play into furious and savage new territory." Charles Spencer, THE TELEGRAPH,****
"A thrilling production. This may well be the most powerful new play of the year." Aleks Sierz, THE STAGE, ****
Hotel plays at the Shed, National Theatre until 2nd August 2014
And finally, Kenneth Branagh's Macbeth opened off-Broadway at the Park Avenue Armory, showcasing the work of a host of Scott Marshall clients. Hailed in Variety as "a muddy, bloody treat", Branagh has created an action-packed spectacle for audiences and is joined on stage by Charlie Cameron as one of the Weird Sisters and Tom Godwin as the Porter, whose performance Ben Brantley of the New York Times particularly enjoyed. Christopher Shutt's excellent sound design is also remarked upon in reviews for helping to create "the unnerving sounds of live battle". There is no doubt that this is one hell of a show!
"This is the summer blockbuster that we wait for every year… one of those action-packed, spectacle-drenched shows that sweep you right into their fraught, churning worlds and refuse to release you until the lights come up — and maybe not even then." Ben Brantley, THE NEW YORK TIMES
Macbeth runs at the Park Avenue Armoury, New York until the 22nd June 2014.