CAROLINE, OR CHANGE STARRING SHARON D CLARKE TRANSFERS TO THE WEST END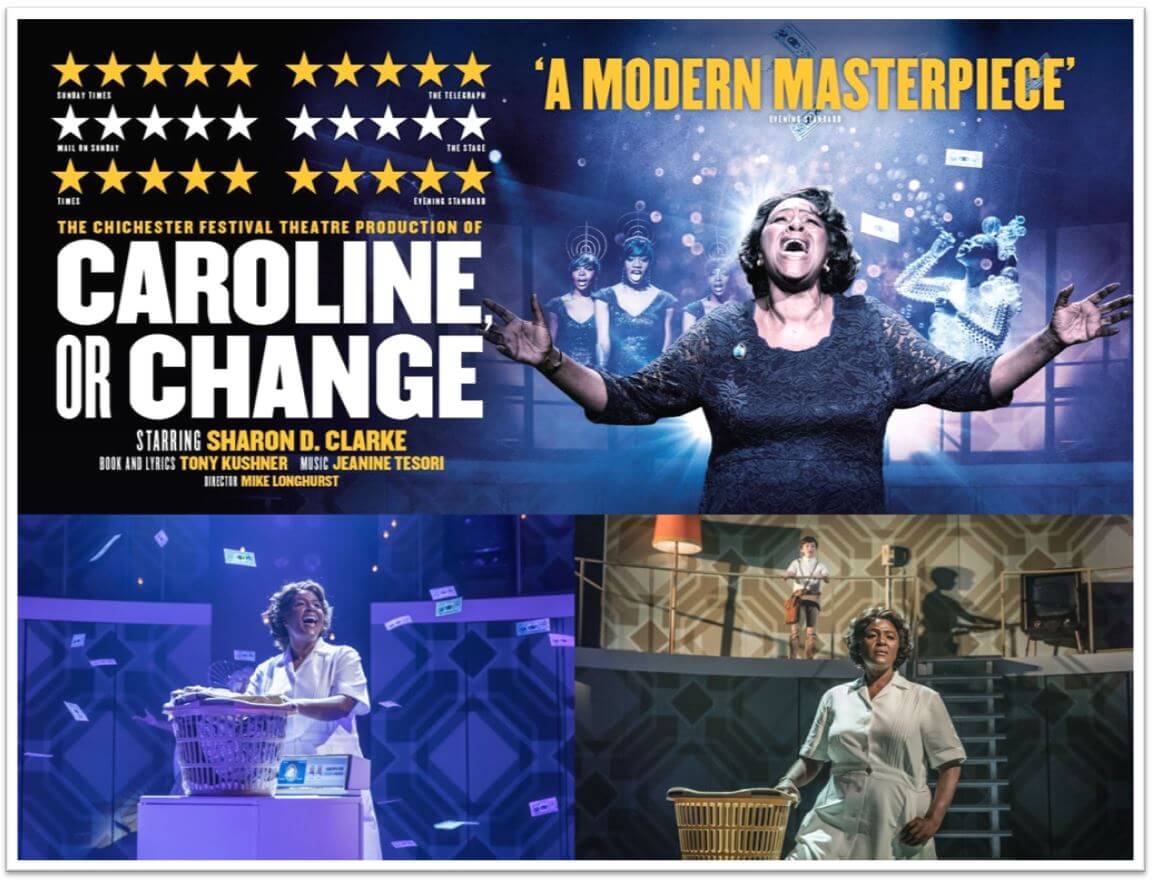 Don't miss the West End transfer of Caroline, or Change starring SHARON D CLARKE. Following two sold-out runs at Chichester Festival Theatre and Hampstead Theatre, Sharon reprises her role as the titular character in Tony Kushner's musical Caroline, or Change for a limited run at the Playhouse Theatre.
"Sharon D Clarke is so nakedly unstinting in the title role that to watch her seems a privilege." 5***** Sam Marlowe, The Times
"At the heart of it all stands a sublime performance from Sharon D Clarke that catches every note and beat of what it is like to be Caroline." 5***** Sarah Crompton, WhatsOnStage
"Sharon D Clarke gives one of the supreme performances of 2017… Clarke's magnificent voice makes each song mighty. But she is also extraordinary in the way she holds a silence. She rivets as she glowers, swivelling between pain and anger." 4**** Susannah Clapp, The Guardian
Caroline, or Change performs at the Playhouse Theatre until 9th February 2019.
Photo credit: Marc Brenner