CHARLIE CAMERON IN CLOCKWORK CANARIES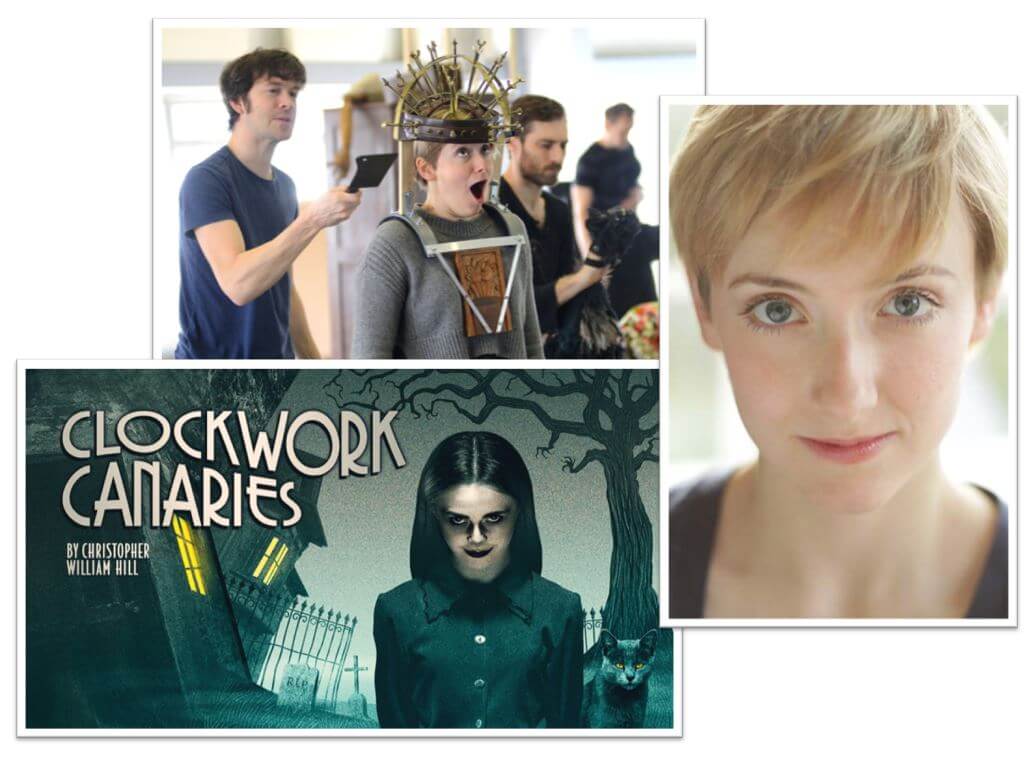 CHARLIE CAMERON will play Tatiana Dressler in Clockwork Canaries at the Theatre Royal Plymouth. Described as a dark comedy about "a cat of murderous disposition", the play begins with Tatiana pulling the drowning cat out of a river. Tatiana's father, a struggling inventor, sets to work on an ingenious contraption to humanise the creature and before long, the cat is slaughtering the neighbour's canaries at an alarming rate.
Watch the cast discuss the rehearsals here.
Clockwork Canaries runs from Thursday 22nd February until Saturday 10th March 2018 at the Theatre Royal Plymouth. Book your tickets here.
Rehearsal photo: John Allen