IAN
WILLIAM GALLOWAY (Video Designer)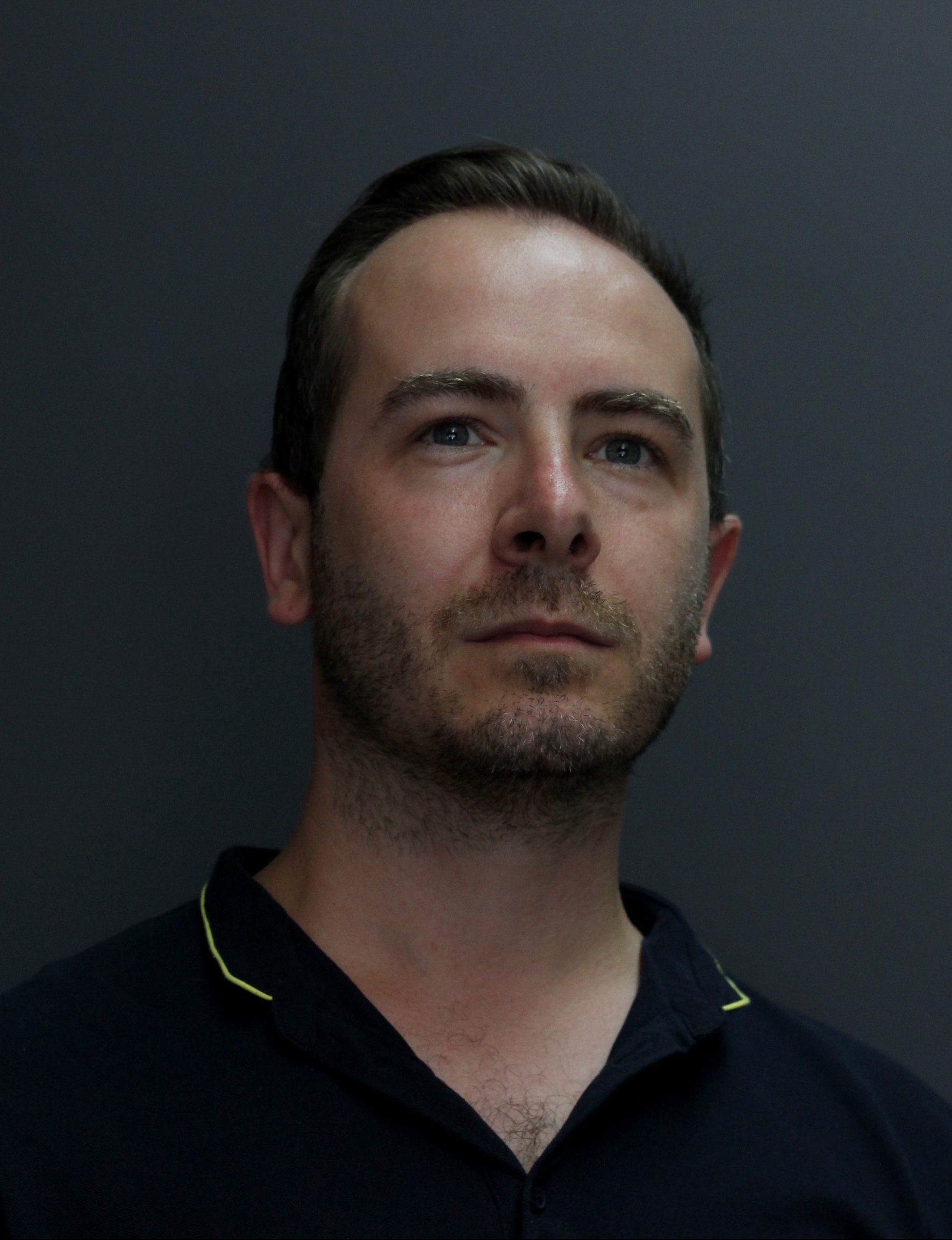 Ian is a video designer, editor, animator and director, who creates all kinds of videos and projections for live performance.
His work invites audiences to use their imagination to complete the illusion, rather than merely sit back and watch. He tends towards hand-drawn or stylised work to engage the audience, and he's in his element as a film maker, using live-action camera or specific video techniques to bring the audience into the show.
Ian thrives on projects that let him step out from the computer to play and invent with performers.
THEATRE
| | | |
| --- | --- | --- |
| Faustus: That Damned Woman | Lyric Hammersmith | Caroline Byrne |
| Big the Musical | Dominion Theatre | Morgan Young |
| Bells for Peace | Manchester International Festival | Emily Lim |
| White Pearl | Royal Court | Nana Dakin |
| God of Chaos | Plymouth Drum | David Mercatali |
| Noughts and Crosses | Derby Theatre/UK tour | Esther Richardson |
| Cost of Living | Hampstead Theatre | Edward Hall |
| Distance | Park 90 | Simon Pittman |
| Genesis Inc | Hampstead Theatre | Laurie Sansom |
| Nightfall | Bridge Theatre | Laurie Sansom |
| Dry Powder | Hampstead Theatre | Anna Ledwich |
| Goats | Royal Court | Hamish Pirie |
| Prism | Hampstead Theatre/UK Tour | Terry Johnson |
| Mosquitoes | National Theatre | Rufus Norris |
| The Graduate | West Yorkshire Playhouse | Lucy Bailey |
| Dead Funny | Vaudeville Theatre | Terry Johnson |
| Schikaneder | Theater an der Wien | Trevor Nunn |
| Agrippina | Theater an der Wien | Robert Carson |
| Elf the Musical | Plymouth/Dublin/Dominion | Morgan Young |
| Gypsy | Chichester Festival Theatre | Jonathan Kent |
| Oh What a Lovely War! | Theatre Royal Stratford East | Terry Johnson |
| Wendy & Peter Pan | RSC | Jonathan Munby |
| The Light Princess | National Theatre | Marianne Elliott |
| The Radicalisation of Bradley Manning | National Theatre of Wales | John E McGrath |
| The Audience | Gielgud Theatre | Stephen Daldry |
| Est-ce Que Tu Dors? | Complicite/Festival d'Avignon | Simon McBurney |
| Macbeth | National Theatre of Scotland/Broadway | John Tiffany/Andrew Goldberg |
| A Marvellous Year for Plums | Chichester Festival Theatre | Philip Franks |
| The Pirate Project | Improbable | Natalie Abrahami |
| The Kreutzer Sonata | Gate Theatre/La MaMa, New York | Trevor Nunn |
| The Lion in Winter | Theatre Royal Haymarket | Trevor Nunn |
| The Tempest | National Theatre of Scotland | John Tiffany |
| The Missing | Chichester Festival Theatre/Palace Theatre/UK Tour | Jonathan Church |
| Singin' in the Rain | Arcola Theatre | Michael Longhurst |
| On The Record | Udderbelly/Southbank Centre | Annabel Haydn |
| Freerun | Foster & Dechery | Lucy Foster/Chloe Dechery |
| Midnight Your Time | Hightide Festival | Michael Longhurst |
| Desire Lines | Sherman Cymru | Irina Brown |
| A Midsummer Night's Dream | Headlong | Natalie Abrahami |
| Amerika | Staatstheater, Mainz | Maria Aberg |
| Flashdance: The Musical | Shaftesbury Theatre | Nikolai Foster |
| Beautiful Burnout | Frantic Assembly/National Theatre Scotland/UK Tour/New York/Australia | Scott Graham/Steven Hoggett |
| The Tempest | Gdańsk Shakespeare Festival | Andrew Lavender/Philip Parr |
| The Gods Weep | RSC/Hampstead Theatre | Maria Aberg |
| The Spanish Tragedy | Arcola Theatre | Mitchell Moreno |
| Nocturnal | Gate Theatre | Lyndsey Turner |
| A Minute Too Late (co-design with Sven Ortel) | Complicite/National Theatre | Simon McBurney |
OPERA
| | | |
| --- | --- | --- |
| The Monstrous Child | ROH, Linbury Studio | Tim Sheader |
| The Magic Flute | Croatian National Theatre | Kresimir Dolencic |
| Hansel and Gretel | Opera North | Edward Dick |
| Madama Butter | Glyndebourne | Annilese Miskimmon |
| Figaro | ENO | Fiona Shaw |
| Faust | Mariinsky Theatre | Isabella Bywater |
| The Flying Dutchman | Scottish Opera | Harry Fehr |
| Eugene Onegin | ENO/Metropolitan Opera | Deborah Warner |
| Where the Wild Things Are | Theater Bremen | John Fulljames |
| Babur in London | The Opera Group | John Fulljames |
| Sancta Suzannah | Opera de Lyon | John Fulljames |
| Von Heute Auf Morgen | Opera de Lyon | John Fulljames |
| Xerxes | English Touring Opera | James Conway |
| Seven Angels | The Opera Group | John Fulljames |
| The Lion's Face | The Opera Group | John Fulljames |
| Hotel de Pekin | Nationale Reisopera | Amir Hosseinpour |
MUSIC
| | | |
| --- | --- | --- |
| Tom Vek Tour 2011 | Island Records | |
| RizMC MICroscope | Sadler's Wells/UK Tour | Prasanna Puwanarajah |
| Leona Lewis Launch 2009 | Hackney Empire/Sony Music | William Baker |