JON
NICHOLLS (Composer, Sound Designer)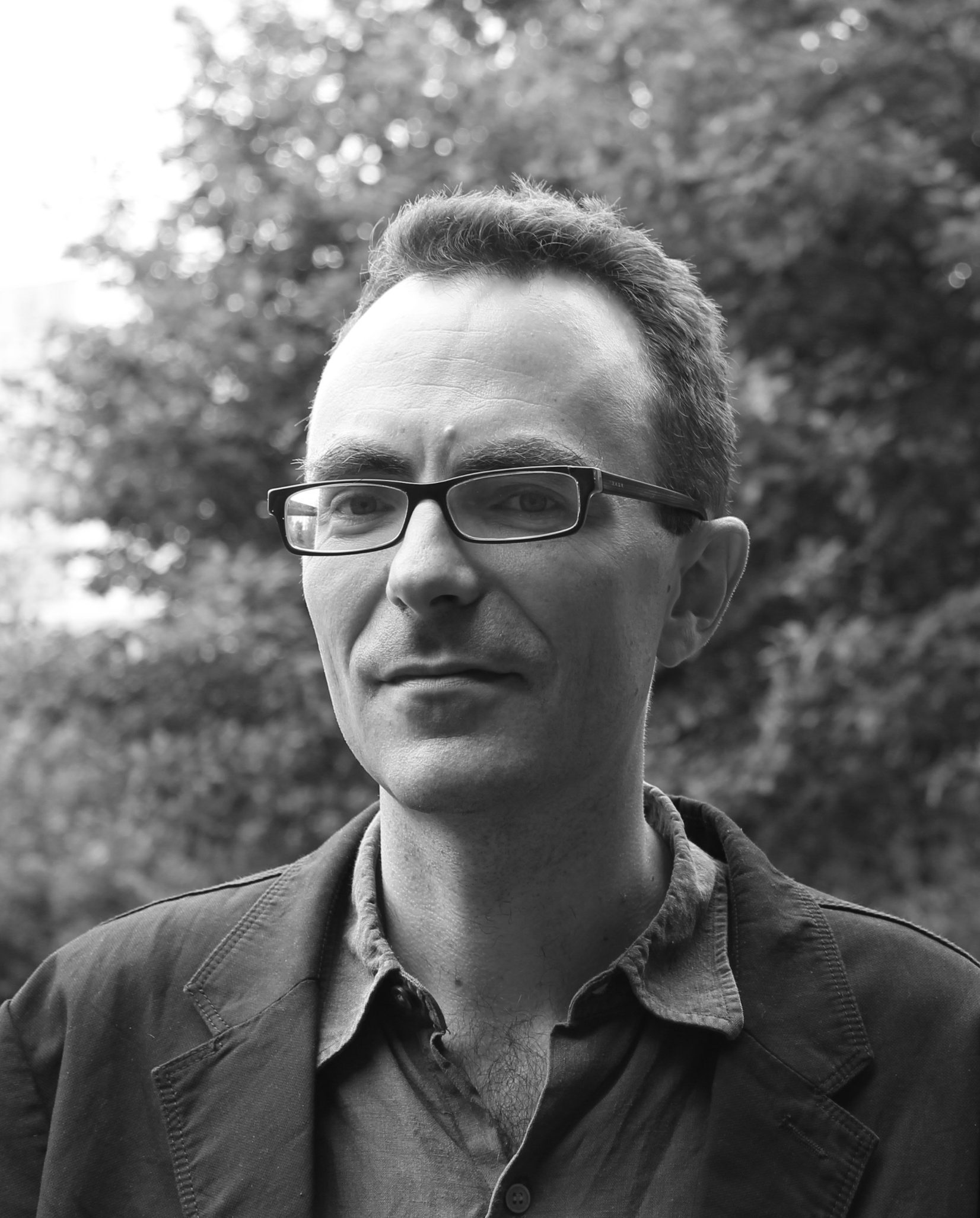 Jon is a composer, sound designer and audio producer whose work ranges from composition for television and VR to music and sound design for audio drama, podcasts and theatre.
His music arrestingly blends acoustic instruments, organic soundscapes and electronic textures, drawing on a huge range of influences and an extensive network of outstanding live instrumentalists. He's composed and recorded music in a wide variety of styles ranging from sweeping orchestral music to electronica, choral writing and intimate acoustic textures.
As a sound designer and mixer for radio he's worked extensively with the BBC, leading independent audio producers and Audible, and won the Best Use Of Sound award at the 2022 BBC Audio Drama Awards for his sound design and mix of The Meaning Of Zong for Radio 3's Drama on 3.
'gorgeous, unearthly music' (The Times)
THEATRE
| | | |
| --- | --- | --- |
| The Mirror Crack'd | Jamshed Bhabha Theatre, Mumbai | Melly Still |
| My Brilliant Friend | National Theatre | Melly Still |
| Breaking the Waves (opera) | King's Theatre for Edinburgh International Festival/ Adelaide Festival | Tom Morris |
| Captain Corelli's Mandolin | Rose Theatre, Kingston/UK tour/Harold Pinter Theatre | Melly Still |
| The Mirror Crack'd | Salisbury Playhouse/Wales Millennium Centre/UK tour | Melly Still |
| Dear Elizabeth | Gate Theatre | Ellen McDougall |
| The Model Apartment | Ustinov Studio, Bath | Laurence Boswell |
| Touching the Void | Bristol Old Vic/Duke of York's | Tom Morris |
| Kindertransport | Nottingham Playhouse | Fiona Buffini |
| Bold Girls | Theatre by the Lake/York Theatre Royal | Bobby Brook |
| Sense and Sensibility | Theatre by the Lake/York Theatre Royal | Jessica Swale |
| Jeeves and Wooster in Perfect Nonsense | Theatre by the Lake/York Theatre Royal | Philip Wilson |
| The Whale | Ustinov Studio, Bath | Laurence Boswell |
| Much Ado About Nothing | Rose Theatre, Kingston | Simon Dormandy |
| Our Country's Good | Nottingham Playhouse | Fiona Buffini |
| Wonderland | Nottingham Playhouse | Adam Penford |
| Christmas Eve | Theatre Royal, Bath | Laurence Boswell |
| The Master Builder | West Yorkshire Playhouse | James Brining |
| Driving Miss Daisy | Theatre Royal Bath/Tour | Richard Beecham |
| After The Dance | Theatre by the Lake | Philip Wilson |
| William Wordsworth | Theatre by the Lake | Michael Oakley |
| Medea | Bristol Old Vic | George Mann |
| My Brilliant Friend Parts 1 & 2 | Rose Theatre, Kingston/National Theatre | Melly Still |
| Trouble in Mind | Ustinov Studio, Bath/The Print Room | Laurence Boswell |
| The Revenger's Tragedy | Nottingham Playhouse | Fiona Buffini |
| Good Canary | Rose Theatre, Kingston | John Malkovich |
| A Midsummer Night's Dream | Theatre Royal, Northampton | Gary Sefton |
| As You Like It | Grosvenor Park Open Air Theatre | Philip Wilson |
| Wipers | Curve, Leicester | Suba Das |
| Hamlet | RSC/Lowry, Hackney Empire, Washington DC | Simon Godwin |
| The Duchess of Malfi | Nottingham Playhouse | Fiona Buffini |
| Richard III | West Yorkshire Playhouse | Mark Rosenblatt |
| Pink Mist | Bristol Old Vic | George Mann/John Retallack |
| The Mother | Ustinov Studio, Bath | Laurence Boswell |
| Merlin | Theatre Royal, Northampton | Liam Steele |
| Play Strindberg | Ustinov Studio, Bath | Nancy Meckler |
| Idomeneus | Gate Theatre, London | Ellen McDougall |
| The Things We Do For Love | Theatre Royal Bath | Laurence Boswell |
| Bakersfield Mist | Duchess Theatre | Polly Teale |
| Intimate Apparel | Ustinov Studio, Bath/The Park | Laurence Boswell |
| The Spanish Golden Age | Theatre Royal Bath/ Arcola Theatre | Laurence Boswell/Mehmet Ergen |
| The Seagull | Manchester Library at the Lowry | Chris Honer |
| Bracken Moor | Tricycle Theatre (Shared Experience) | Polly Teale |
| Mermaid | Shared Experience | Polly Teale |
| Dancing at Lughnasa | Theatre Royal, Northampton | Richard Beecham |
| Flicker (Opera) | Sadlers Wells/Aurora Orchestra | Poppy Burton-Morgan |
| The Heretic | Manchester Library at The Lowry | Chris Honer |
| The Double | Ustinov Studio, Bath | Laurence Boswell |
| deadkidsongs | Ustinov Studio, Bath | Gary Sefton |
| The Welsh Boy | Ustinov Studio, Bath | Matthew Lloyd |
| Philoctete/Antigone | Unicorn Theatre | Ellen McDougall |
| In The Next Room | Ustinov Studio, Bath | Laurence Boswell |
| Red Light Winter | Ustinov Studio, Bath | Richard Beecham |
| The Norman Conquests | Liverpool Everyman Playhouse | Philip Wilson |
| Yerma | Hull Truck & The Gate | Natalie Abrahami |
| Eden End | Northampton | Laurie Sansom |
| Who's Afraid of Virginia Woolf? | Sheffield Crucible/Northern Stage | Erica Whyman |
| In Praise of Love | Northampton | Richard Beecham |
| The Holy Rosenbergs | National Theatre, Cottesloe | Laurie Sansom |
| The Picture | Salisbury Playhouse | Philip Wilson |
| Arcadia | Manchester Library at The Lowry | Chris Honer |
| Beyond the Horizon | Northampton & NT Cottesloe | Laurie Sansom |
| Spring Storm | Northampton & NT Cottesloe | Laurie Sansom |
| Rutherford and Son | Northern Stage | Richard Beecham |
| The Mother Ship | Birmingham Rep | Ben Payne |
| Katherine DeSouza | Birmingham Rep | Gwenda Hughes |
| The Seamstress' Revenge | Birmingham Rep | Ben Payne |
| Linda | Birmingham Rep | Laurie Sansom |
| The Prime of Miss Jean Brodie | Northampton | Laurie Sansom |
| Humble Boy | Northampton | Richard Beecham |
| Silas Marner | Theatr Clwyd | Tim Baker |
| Blue Remembered Hills | Theatr Clwyd | Tim Baker |
| Art | Theatr Clwyd | Tim Baker |
| The Changelings | Theatr Clwyd | Tim Baker |
| If I Were You | Manchester Library | Chris Honer |
| Private Lives | Manchester Library | Chris Honer |
| Rosencrantz and Guildenstern Are Dead | Manchester Library | Chris Honer |
| Much Ado About Nothing | Manchester Library | Chris Honer |
| Amadeus | Derby Playhouse | Stephen Edwards |
| Masterclass | Derby Playhouse | Stephen Edwards |
TELEVISION
| | | |
| --- | --- | --- |
| Panorama: The Spy in the IRA | Films of Record/BBC | Nick London |
| 911: Truth Lies & Conspiracies | Zinc Media/Channel 4 | Nick London |
| The Hostage Business | Al Jazeera | Nick London |
| Creative Living | Special Edition/C4 | Miles Blayden-Ryall |
| Why Did Oscar Pistorius Kill Our Daughter? | Mentorn/BBC3 | Steve Anderson |
| Oscar Pistorius: What Really Happened | Mentorn/BBC3 | Steve Anderson |
| Superstorm USA: Caught on Camera | Mentorn/BBC3 | Steve Anderson |
| Married to the Moonies | Firecracker/C4 | Barbie McLaurin |
| Cutting Edge: Tracking the Cumbria Killer | Mentorn/C4 | Mark Gregory |
| Dispatches: The Unseen Gaza | Blakeway/C4 | Louise Turner |
| Cutting Edge: Murder on Honeymoon | Mentorn/C4 | Steve Anderson |
| Cutting Edge: The Lakes | Mentorn/C4 | |
| Storyville: Small Pain for Glory | Urban Films/BBC4/WGBH | Laura Ashton |
| The Real Full Monty | The Real FullMentorn/Sky1 | Nick London |
| True Crime: The Hunt for Mr Swirl | Mentorn/Sky1 | Nick London |
| Cutting Edge: The Jaycee Dugard Story | Mentorn/ITV | Nick London |
| Cutting Edge: Secrets of the Austrian Cellar | Mentorn/C4 | Nick London |
| Dispatches: Heat or Eat | Blakeway TV/C4 | Ed Harriman |
| Dispatches: Human Cost of the Credit Crun | Blakeway TV/C4 | Ed Harriman |
| Dispatches: Iraq's Lost Generation | Hard Cash Productions/C4 | Ed Robbins |
| Dispatches: Kids in Care | 1st Frame TV/C4 | Lynn Ferguson |
| Dispatches: The Children Britain Betrayed | 1st Frame TV/C4 | Lynn Ferguson |
| Dispatches: Why Kids Kill | 1st Frame TV/C4 | Lynn Ferguson |
| Dispatches: Britain's Mental Health Scandal | 1st Frame TV/C4 | Lynn Ferguson |
| Dispatches: Spiked | 1st Frame TV/C4 | Lynn Ferguson |
| Dispatches: Sex on the Streets | 1st Frame TV/C4 | Lynn Ferguson |
| Dispatches: Undercover Teacher | Chameleon TV/C4 | Lynn Ferguson |
| Women Facing War | Urban Films/C4 | Laura Ashton |
| Secret Asia: Nuclear Ginza | Small World Media/C4 | Nicky Rohl |
RADIO
| | | |
| --- | --- | --- |
| Henry IV Part 1 | BBC Radio 4 | Sally Avens |
| Tess in Winter | BBC Radio 4 | Mary Ward-Lowery |
| Who's There? | BBC Radio 4 | Tim Dee |
| Ballad of the Blade (composed feature) | BBC Radio 4 | Monica Whitlock |
| Between the Ears: Water Towers of New York (New York Festivals Radio Awards, Silver Award) | BBC Radio 3 | Judith Kampfner |
| Iphigenia in Crimea | BBC Radio 3 | Emma Harding |
| Earthsea (series 1 & 2) | BBC Radio 4 Extra | Sasha Yevtushenko |
| Beloved | BBC Radio 4 | Sasha Yevtushenko |
| Clouds in Trousers | BBC Radio 4 | Tim Dee |
| Five Fever Tales | BBC Radio 4 | Tim Dee |
| Amah in the Bathtub | BBC Radio 4 | Judith Kampfner |
| The Shadow Over Innsmouth | BBC Radio 4 | Neil Gardner |
| Zen and the Art of Motorcyle Maintenance | BBC Radio 4 Extra | Melanie Harris |
| Ballad of the Burning Boy | BBC Radio 4 | Melanie Harris |
| Erebus | BBC Radio 3 | Melanie Harris |
| Pink Mist | BBC Radio 4 | Tim Dee |
| Laurels and Donkeys | BBC Radio 4 | Tim Dee |
| In Memoriam | BBC Radio 4 | Tim Dee |
| Spring Storm | BBC Radio 4 | Jeremy Mortimer |
| At the Mountains of Madness | BBC Radio 4 Extra | Neil Gardner |
| What I Heard About Iraq (Prix Italia 2008, Jury Special Mention) | BBC Radio 4 | Tim Dee |
| Between Friends | BBC Radio 4 | Nadia Molinari |
| The Histories of Herodotus | BBC Radio 3 | Tim Dee |
| The Time Machine | BBC Radio 3 | Jeremy Mortimer |
| Cat on a Hot Tin Roof | BBC Radio 3 | Andy Jordan |
| Babel's Tower | BBC Radio 3 | Tim Dee |
| Caesar Price Our Lord | BBC Radio 4 | Nadia Molinari |
| It's Better With Animals | BBC Radio 4 | Judith Kampfner |
| Faust | BBC Radio 4 | Tim Dee |
| The Quest | BBC Radio 4 | Tim Dee |
| My Word is My Bond | BBC Radio 2 | Neil Gardner |
VR
| | | |
| --- | --- | --- |
| The Turning Forest | VRTOV/BBC VR | Zillah Watson & Oscar Raby |
| Turning Worlds | VRTOV/BBC VR | Zillah Watson & Oscar Raby |