QUINNY
SACKS (Choreographer and Movement Director)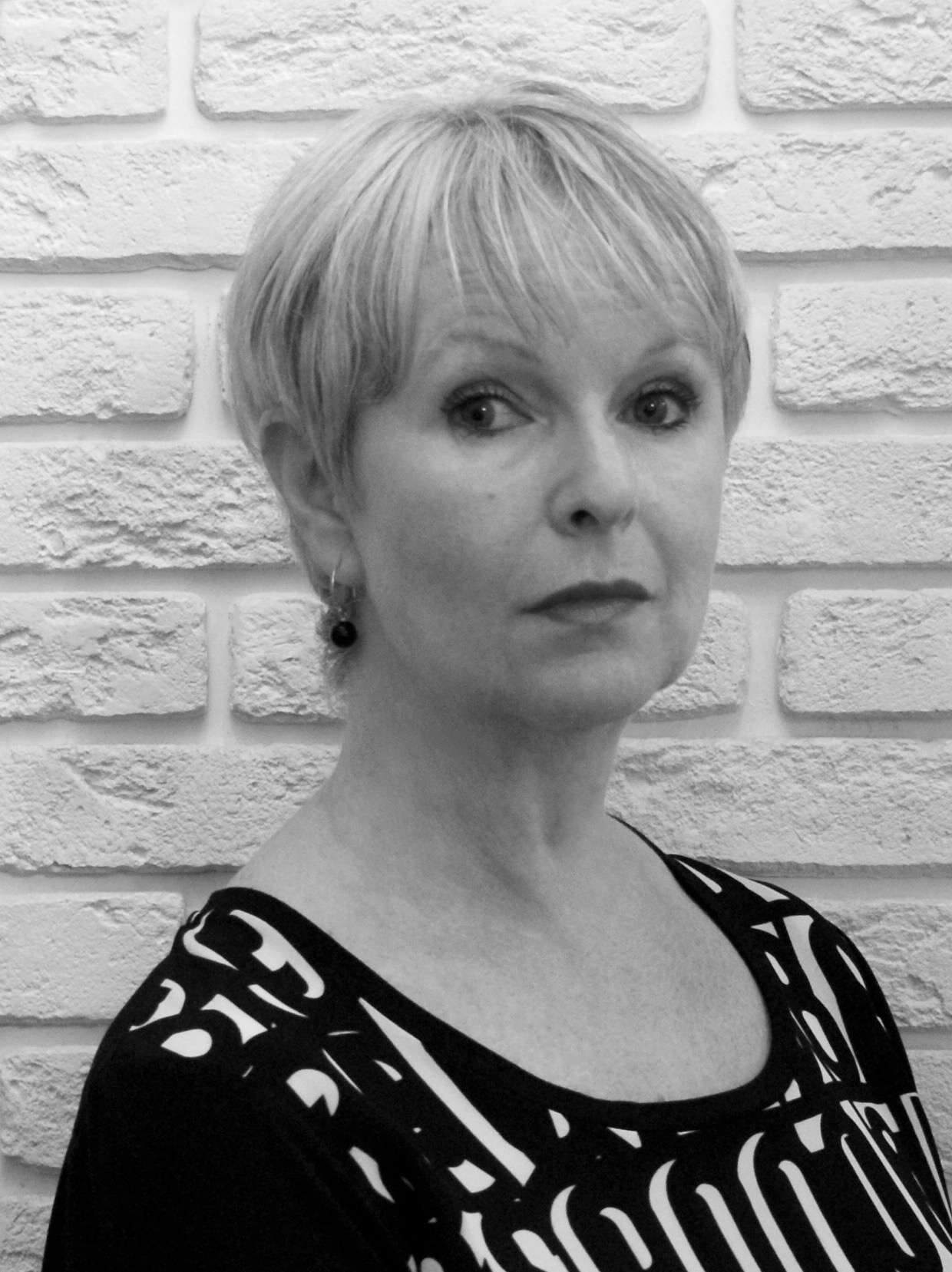 Bringing a wealth of diverse industry experience, Quinny loves to work with and enable non-dancers – giving them confidence and movement skills – but equally she loves the challenge of creating complex choreography with large groups of dancers.
Before focusing on Choreography, Quinny was a dancer with Ballet Rambert, Tanz Forum Koln and The Bejart Ballet. She launched her own dance theatre company, Extreme Measures; sat on the Board of Directors of Tete a Tete Opera Company for four years; and was on the original working party and Board of the British Association of Choreographers.
FILM
| | | |
| --- | --- | --- |
| Operation Mincemeat | Haversack Films/See Saw Films | John Madden |
| Captain America | Marvel/Paramount | Joe Johnstone |
| Troy | Warner Bros | Wolfgang Peterson |
| Jonny English | Universal/StudioCanal | Peter Howitt |
| Captain Corelli's Mandolin | Universal/StudioCanal | John Madden |
| Shakespeare in Love | Universal/Miramax | John Madden |
| The Importance of Being Earnest | Ealing Studios/Miramax | Oliver Parker |
| The Visitors | Disney/Gaumont | Jean-Marie Poiret |
| RKO 281 | HBO | Ben Ross |
| Dido and Aeneas | BBC2 Film | Peter Maniura |
| Restoration | Avenue Pictures | Michael Hoffman |
| Who Framed Roger Rabbit? | Touchstone Pictures | Bob Zemekis |
| Tune In Tomorrow | Odyssey/Polar Entertainment | Jon Amiel |
| Billy the Kid & the Green Baize Vampire I | TC/Zenith Entertainment | Alan Clarke |
| Knights and Emeralds | Enigma/Goldcrest | Ian Emes |
TELEVISION
| | | |
| --- | --- | --- |
| Out of Her Mind | Stolen Picture | The Blaine Brothers |
| Catherine the Great | CTG Productions Ltd | Philip Martin |
| Keen Eddie | Fox | Various |
| The Last of the Blond Bombshells | BBC/HBO | Gilles McKinnon |
| Sex Chips and Rock 'n Roll | BBC1 | John Woods |
| Unnatural Pursuits | BBC | Christopher Morahan |
| Gems | Thames TV | Mervyn Cumming |
| East of the Moon | Channel 4 | Terry Jones |
| Lipstick on your Collar | Channel 4 | Renny Rye |
| The Singing Detective | BBC | Jon Amiel |
THEATRE
| | | |
| --- | --- | --- |
| Much Ado About Nothing | Cambridge Arts Theatre | Richard Beecham |
| Driving Miss Daisy | Theatre Royal Bath | Richard Beecham |
| The Guinea Pig Club (workshop) | Jonathan Church Productions | Simon Callow |
| Renard/Mavra/Les Noces | Philarmonia Orchestra | Irina Brown |
| Waste | National Theatre | Roger Michell |
| Illusio - Dance Theatre Show (Co-Director and Movement) | New Leningrad Center, St Petersburg | |
| L'enfant et les sortileges | Philharmonia Orchestra | Irina Brown |
| Mojo | Harold Pinter Theatre | Ian Rickson |
| A Doll's House | Young Vic, Duke of York's, BAM | Carrie Cracknell |
| Rattigan's Nijinsky | Chichester Festival Theatre | Philip Franks |
| The Comedy of Errors | Regent's Park | Philip Franks |
| Salad Days | Riverside Studios | Bill Bankes Jones |
| A Winter's Tale | RSC | Matthew Warchus |
| Private Lives | West end & Broadway | Howard Davies |
| Kiss Me Like You Mean It | Soho Theatre | Abigail Morris |
| Mouth to Mouth | Royal Court/West End | Ian Rickson |
| Lautrec | Shaftesbury Theatre | Rob Bettinson |
| Lights | Royal Court | Ian Rickson |
| Mojo | Royal Court | Ian Rickson |
| The Boyfriend | UK Tour | Ultz |
| Summer Holiday | UK Tour | Ultz |
| Shades | West End | Simon Callow |
| Les Enfants du Paradis | RSC | Simon Callow |
| Hamlet | RSC | Matthew Warchus |
| The Threepenny Opera | Donmar Warehouse | Phyllida Lloyd |
| Lady in the Dark | Royal National Theatre | Francesca Zambello |
| Machinal | Royal National Theatre | Stephen Daldry |
| My Fair Lady | | Simon Callow |
OPERA
| | | |
| --- | --- | --- |
| The Fairy Queen (Revival) | ENO | David Pountney/Quinny Sacks |
| The Adventures of Mr Broucek | ENO | David Pountney |
| The Voyage | Metroplitan Opera NY | David Pountney |
| L'Etoile | Opera North | Phyllida Lloyd |
| La Boheme | Opera North | Phyllida Lloyd |
| Lady Macbeth of Mtensk | ENO | David Pountney |
| Aida | ENO | Keith Hunt |
| Capriccio | Garsington | David Fielding |
| Playing Away | Opera North | David Pountney |
| The Elixir of Love | ENO | Jude Kelly |
| The Turk in Italy | ENO | David Fielding |
| The Rake's Progress | ENO | Annabel Arden |
| Le Roi Malgre Lui | Grange Park Opera | Simon Callow |
| The Magic Flute | Holland Park | Simon Callow |
| Punch & Judy | ENO/Young Vic | Daniel Kramer |
ORIGINAL DANCE PRODUCTIONS
| | | |
| --- | --- | --- |
| Just a Song at Twilight | Place Theatre | |
| Without due care and Attention | Place Theatre | |
| Over the Edge | Diversions Dance Company | |
| Night Songs | London Studio Centre | |
| Mincing Words | Sadlers Wells | |
| Just a Song at Twilight | Diversions Dance company | |
| Aunt Hagar's Blues | Bath festival | |
| On the Fence | Arts Council Commission | |
| Trackability Sadlers | Wells/Dance Umbrella | |
| Home Three | Ballet Rambert | |
| A Voice Apart | Ballet Rambert | |
COMMERCIALS
| | | |
| --- | --- | --- |
| Halifax | | |
| AT&T | | |
| Society National | | |
| Stella Artois | | |
| Allied Dunbar | | |
| Butchers dog food | | |
| Algemeen Dagblad | | |
VIDEOS
| | | |
| --- | --- | --- |
| Pet Shop Boys | | |
| Pepsi and Shirley | | |
| Phil Oakey | | |
| Special Needs | | |
| Plan B: Prayin' | | |