TOBY
OLIÉ (Puppetry Director, Designer and Puppeteer)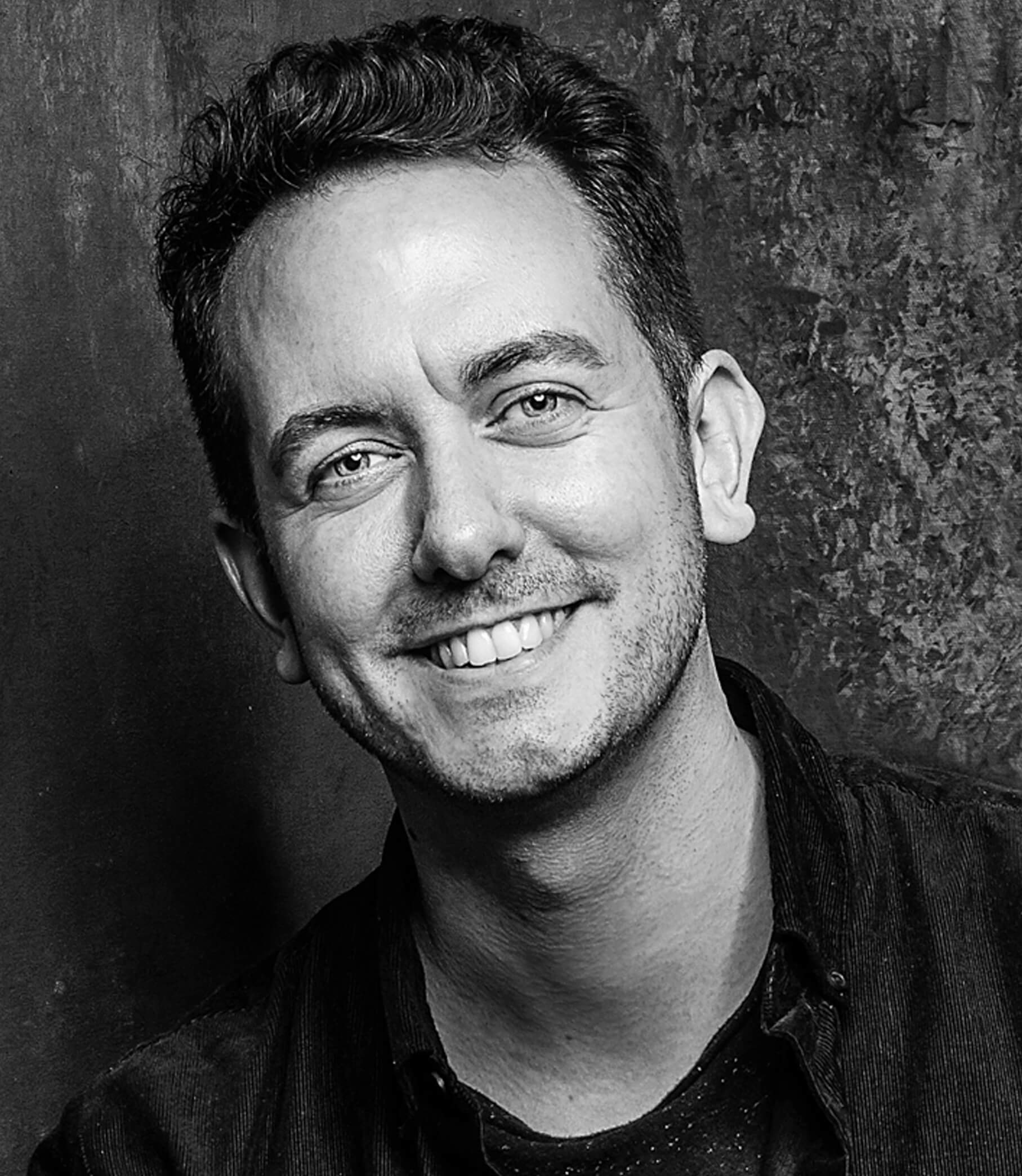 Toby creates inventive and captivating work that ignites the imagination, a passion that has developed since making his first puppets at the age of six. Through his work spanning plays, musicals, opera and dance, he strives to blur the boundaries between movement and aesthetic, daringly fusing traditional and innovative techniques, resulting in compelling characters that lead audiences through fantastical, improbable and even impossible stories.
In 2014 Toby co-founded the theatre company Gyre & Gimble to establish his creative partnership with fellow co-founder Finn Caldwell, and the pair have gone on to create productions that are both original and unconventional. Their work expands audience's expectations of what puppetry is capable of, whilst inspiring and nurturing a passion in those discovering the art form.
Puppetry Director and Designer
| | | | |
| --- | --- | --- | --- |
| As Toby Olié: | | | |
| The Lion, the Witch and the Wardrobe | Puppetry Director | Michael Fentiman | Elliott Harper Productions |
| Animal Farm | Puppetry Designer & Director | Robert Icke | Fiery Angel |
| The Robot in the Garden | Puppetry Designer & Director | Yuna Koyama | Shiki Theatre Company |
| The Wolves in the Walls | Director, Designer & Adaptor | Toby Olié | Little Angel Theatre |
| My Brilliant Friend | Puppetry Designer & Director | Melly Still | National Theatre |
| Pinocchio | Puppetry Co-Designer & Director | John Tiffany | National Theatre |
| Peter Pan | Puppetry Designer & Director | Sally Cookson | National Theatre/Troubadour White City |
| Don Quixote | Puppetry Designer & Director | Angus Jackson | Royal Shakespeare Company/West End |
| A Christmas Carol | Puppetry Designer & Director | Dale Rooks | Chichester Festival Theatre |
| Little Shop of Horrors | Puppetry Designer & Director | Derek Bond | Manchester Royal Exchange |
| The Secret Garden | Puppetry Designer & Director | Will Tuckett | Sarasota Ballet |
| The Light Princess | Puppetry Designer & Director | Marianne Elliott | National Theatre |
| The Little Mermaid | Puppetry Designer & Director | Glenn Casale | Walt Disney Theatrical |
| Hansel & Gretel | Puppetry Designer & Director | Katie Mitchell | National Theatre |
| The Wind in the Willows | Puppetry Designer & Director | Will Tuckett | Royal Opera House/West End |
| Goodnight Mister Tom | Puppetry Designer & Director | Angus Jackson | West End/UK Tour |
| War Horse | Associate Puppetry Director | Marianne Elliott & Tom Morris | West End |
| Alice's Adventures in Wonderland | Puppetry Designer & Director | Christopher Wheeldon | Royal Ballet |
| Peter Pan | Puppetry Designer & Director | Dale Rooks | Chichester Festival Theatre |
| | | | |
| For Gyre & Gimble: | | | |
| The Four Seasons | Co-Director & Puppetry Co-Designer | Finn Caldwell & Toby Olié | Shakespeare's Globe |
| The Hartlepool Monkey | Co-Director & Puppetry Co-Designer | Finn Caldwell & Toby Olié | UK Tour |
| The Grinning Man | Puppetry Co-Designer & Director | Tom Morris | Bristol Old Vic/West End |
| Running Wild | Puppetry Co-Designer & Director | Dale Rooks & Timothy Sheader | Chichester/Regent's Park/UK Tour |
| The Elephantom | Co-Director & Puppetry Designer | Finn Caldwell & Toby Olié | National Theatre/West End |
Puppeteer
| | | | |
| --- | --- | --- | --- |
| Venus and Adonis | Adonis | Gregory Doran | Royal Shakespeare Company |
| War Horse | Joey/Topthorn & Goose | Marianne Elliott & Tom Morris | National Theatre |
| Homeless Polar Bear | Polar Bear Puppeteer | Michael Geoghegan | Greenpeace campaign film |
| Mongrels | Assistant Puppeteer | Adam Miller | BBC3 |
| Walking Backwards | David Hyde (Drummer) | Stephen Agnew | The Futureheads music video |
| Angelo | Angelo | Sarah Wright | Little Angel Theatre |
| Hospitalworks | Object Animator | Sue Buckmaster | Theatre-Rites |