ROYAL TELEVISION SOCIETY 2019 NOMINATIONS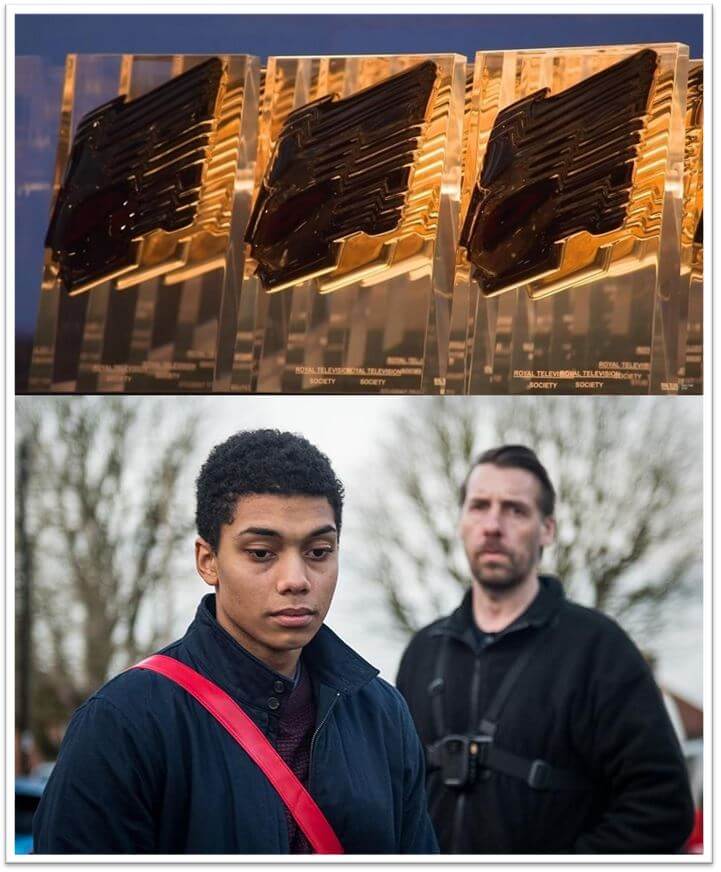 Congratulations to CHANCE PERDOMO for Killed By My Debt which has been nominated for Best Single Drama at this year's Royal Television Society awards. Chance played the lead role of Jerome Rogers and we're thrilled that the drama has received recognition with an RTS nomination.
We're very pleased that a number of programmes featuring the work of our actors have also received nominations:
A Very English Scandal for Best Actor (Male), Mini-Series and Writer (Drama) (EVE MYLES as Gwen Parry Jones and ARABELLA NEALE as Thorpe's Secretary)
Black Earth Rising for Best Actor (Female) (ADRIAN SCHILLER as Richard Drewe)
Informer for Breakthrough Award (SHARON D CLARKE as Rose and HUSSINA RAJA as Paralegal Assistant)
Kiri for Best Actor (Male) (WUNMI MOSAKU as DI Palmer and SHARON D CLARKE as Bimpe)
Patrick Melrose for Writer (Drama) (NEAL BARRY as Minicab Driver)
Peaky Blinders for Drama Series (PAULINE TUNER as Frances)
Save Me for Best Actor, Breakthrough Award, Drama Series (Male), Writer (Drama) (RYAN MCKEN as DC Leo Rainsford)
The Cry for Mini-Series (MOYO AKANDÉ as Defence Lawyer)
The winners will be announced at the awards ceremony on Tuesday 19th March.