SHARON D CLARKE WINS BEST ACTRESS AT THE OLIVIER AWARDS 2020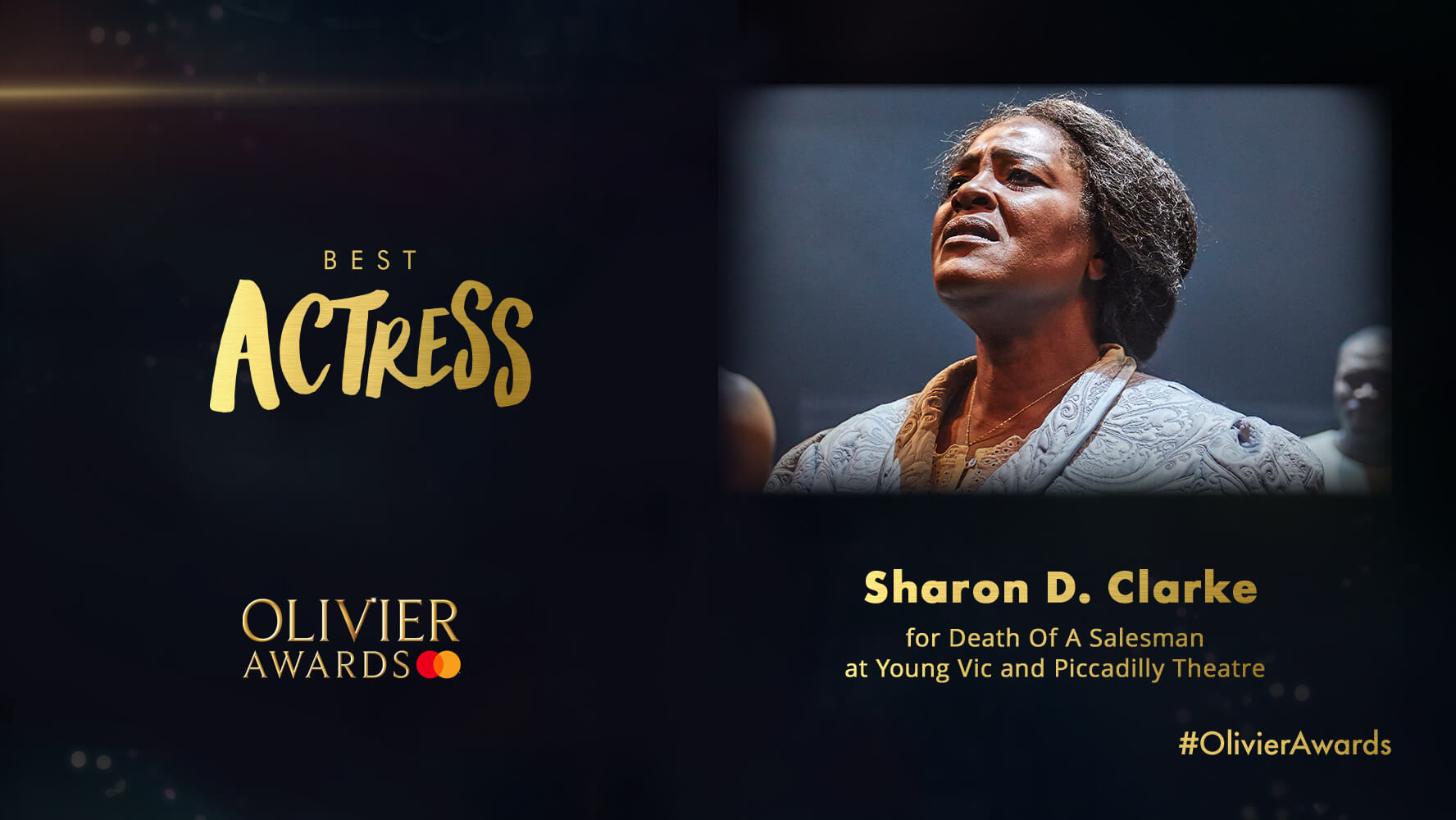 Sharon D Clarke has won Best Actress at the Olivier Awards 2020 for her portrayal of Linda Loman in Death Of A Salesman at the Young Vic and Piccadilly Theatres. With this win, Sharon makes Olivier Awards history by becoming the first ever actor to be nominated for all four performing categories at the Olivier Awards. Sharon dedicated the award to her parents "Viola and Vincent Clarke – part of the Windrush Generation" and to her wife Susie McKenna. She reminded us all to keep the faith that Theatre Will Be Back!
Hear more from this wonderful woman in her interview with the Guardian here.
Huge congratulations to Sharon and you can watch the full awards ceremony on ITV Hub.