Patricia Brake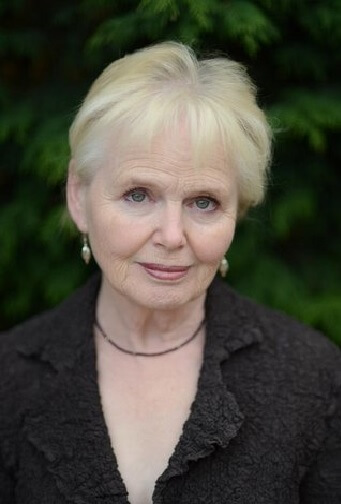 It is with great sadness that we announce the death of our client and well-loved stage and TV actress, Patricia Brake, at the age of 79, after a very long battle with cancer.
Her career spanned over 60 years, but she was best known to millions of viewers in the 1970s as Fletcher's daughter Ingrid, opposite Ronnie Barker in 'Porridge', a role she reprised in 'Going Straight', alongside Richard Beckinsale and Nicholas Lyndhurst.
Patricia will be forever remembered as an outstanding feed for comedy greats, such as the Two Ronnies and, of course, her appearances with Morecambe & Wise. In the late 1970s, Patricia was seen every Saturday night as Eth in 'The Glums', opposite lan Lavender and Jimmy Edwards.
Patricia was a soap stalwart, starting out in 1961, when she was only 19, in the little-remembered 'Home Tonight', an early soap, broadcast live five nights a week. Over many years, she appeared in countless episodes of 'EastEnders', 'Coronation Street', 'Emmerdale' and others, as well as playing Gwen Lockhead in the ill-fated soap opera 'Eldorado' in the early 1990s.
Born in Bath in 1942, she discovered a talent for poetry reading at a young age, and at 16 went to study at the Bristol Old Vic Theatre School. She soon found success in repertory theatre and the West End, going on to Stratford where she joined the recently formed Royal Shakespeare Company when still a teenager. During that season, Patricia played Hermia in Peter Hall's 'A Midsummer Night's Dream', alongside Dames Judi Dench and Diana Rigg. When Hall asked Patricia to be in his film version of 'The Dream' several years later, she was already committed to starring in 'The Odd Couple' in the West End. Hall cast the then unknown Helen Mirren instead. Patricia often joked that: 'Helen owes me for her career'.
Patricia continued to work right up until last year, playing the victim of a brutal rape in a heart-rending performance and monologue-to-camera in ITV's 'Manhunt'. She also worked with the current crop of comedians who recognised her talent in shows such as 'Truth Seekers', penned by Nick Frost, and 'Defending the Guilty', written by Alex McBride, with Patricia starring opposite Vicki Pepperdine and Katherine Parkinson.
Pattie (as she was known) will be sadly missed, not just by her friends, family and fellow professionals, but by her many fans who wrote letters right until the end.
Pattie lost her second husband Michael Kennedy in 2011 and is survived by her children, Angus, Jon and Hannah, from her first marriage to actor Robert McBain, her step-children, Sarah and Gavin, and grand-children.
Photography © Jon McBain