CURRENTLY PLAYING AT THE EDINBURGH FESTIVALS!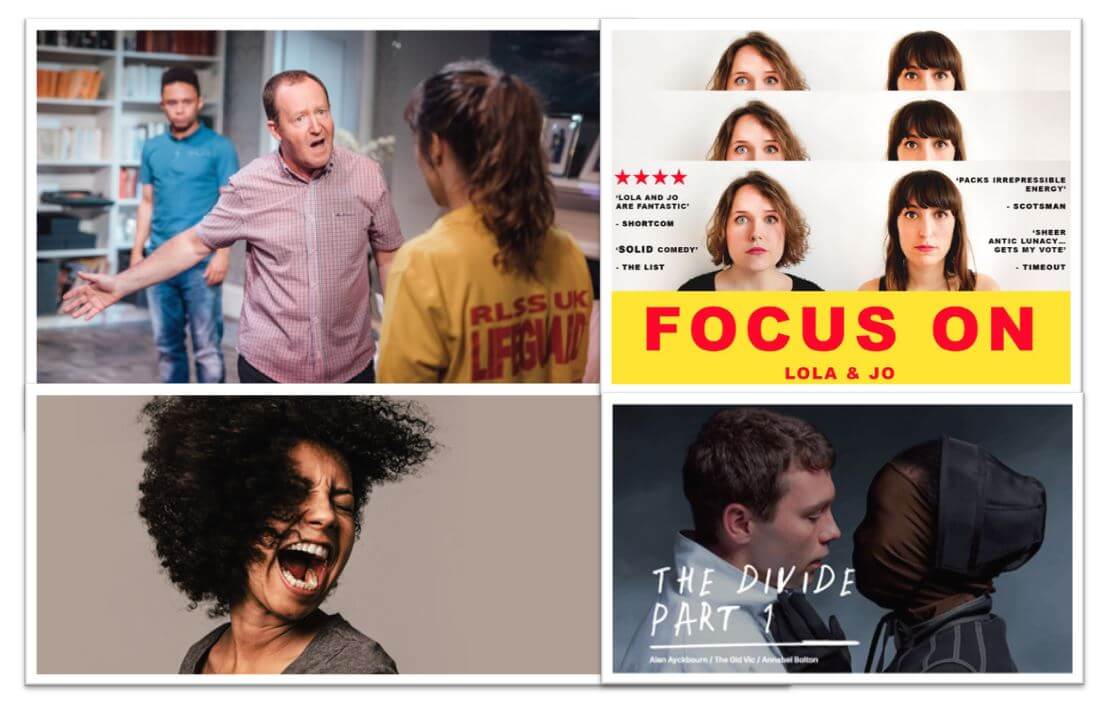 If you're planning a visit to Edinburgh this summer, be sure not to miss these brand new shows at the Fringe and International Festivals! Amongst those performing are JONATHAN WATSON and JOANNA GRIFFIN. Whilst shows such as Half Breed and The Divide showcase the work of our brilliant creatives, MIRANDA CROMWELL and ASH J WOODWARD.
---
The Whip Hand
Don't miss JONATHAN WATSON who is currently appearing as Dougie in Douglas Maxwell's play, The Whip Hand. Performing at the Traverse Theatre, the world premiere of this brand new piece of writing is directed by Tessa Walker. The Whip Hand is an explosive play about power, privilege, blood ties and our inescapable past. The show plays in rep at the Traverse Theatre until 27th August, before a run at the Birmingham Repertory Theatre from 5th – 16th September. Book your tickets here.
---
Focus On: Lola & Jo
JOANNA GRIFFIN returns to this year's Edinburgh Fringe Festival with a new show Focus On: Lola & Jo. This brand new hilarious sketch show from comedy double act Joanna Griffin and Lola Stephenson is performing at Just The Tonic Caves until the 26th August. Don't miss it!  Book your tickets here.
---
Half Breed
Directed by MIRANDA CROMWELL, Half Breed is new show written and performed by Natasha Marshall. A joint production by Talawa Theatre Company and Soho Theatre, Half Breed has its full length premiere at the Fringe festival this summer. You can see the production at the Assembly George Square Theatre until 27th August, before it transfers to London's Soho Theatre from 11th – 30th September. Book your tickets here.
---
The Divide
Written by Alan Ayckbourn, The Divide has its world premiere as part of this year's Edinburgh International Festival. Currently playing at the Kings Theatre, the production features video design from ASH J WOODWARD. The Divide is a tale in two parts that examines a dystopian society of brutal repression, forbidden love and seething insurrection. Catch it at the Kings Theatre until 20th August before it transfers to the Old Vic Theatre from January 2018. Book your tickets here.