JEAN FERGUSSON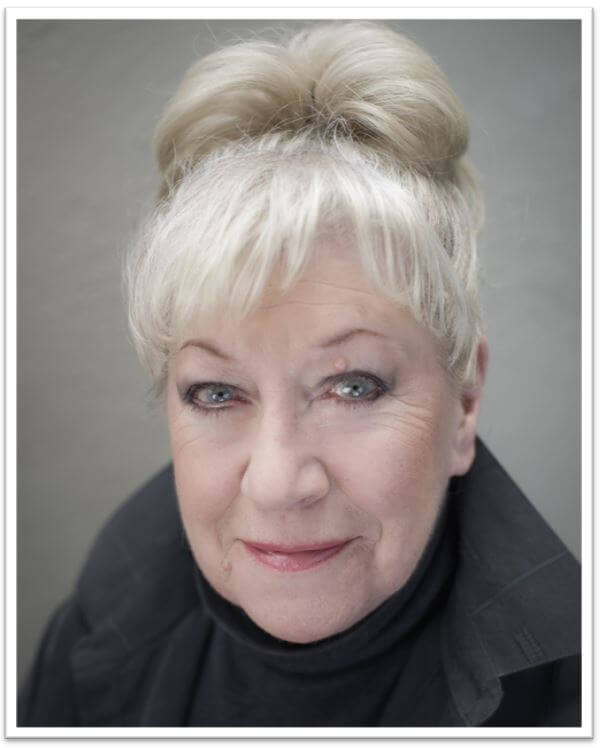 [UPDATE] Details for Jean's Funeral Service are as follows:
Thursday 12 December at 12.40 at Mortlake Crematorium and afterwards at The Tapestry Tapas Bar, 1 Lower Richmond Road, London, SW14 7EZ.
Close friends and family only, please.  Jean requested bright colours and funny stories in her funeral wishes so please dress accordingly and be prepared to regale other friends with tales.
Family flowers only. If you would like to make a charitable donation in lieu of flowers the family have nominated the following charities:
The Royal Variety Charity – Brinsworth House
Hollytrees Animal Rescue Trust
Donations can be sent to the funeral directors. Gascoigne & Sons Ltd: 277-279 Pershore Road South, Kings Norton, Birmingham B30 3EX
There will be a separate memorial service later in 2020 to celebrate Jean's life and work.  Further details will be posted here when we have them.
[UPDATE] Further to our sad news, we can now confirm that Jean died of natural causes. Funeral/memorial details will be posted when we have them.
It is with great sadness that we announce the death of our much loved client JEAN FERGUSSON. Jean died in the early hours of Thursday 14th November 2019. We are very sad that she is no longer with us and our thoughts are with her family and friends.