JOANNA RIDING STARS IN BRAND NEW MUSICAL ROMANTICS ANONYMOUS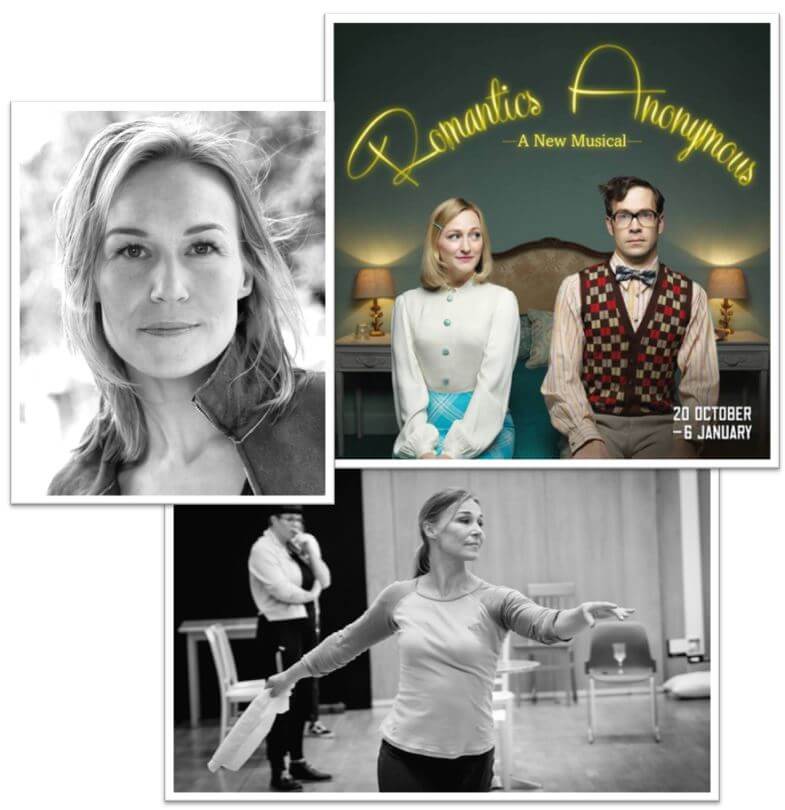 Romantics Anonymous is a new musical adapted by Artistic Director, Emma Rice from the French-Belgian film Les Émotifs Anonymes, which will run at the Sam Wanamaker Playhouse, JOANNA RIDING stars as Magda and Mother. This brand new production tells an unusual and tender love story between two characters Angélique and Jean-René and promises to be a treat for all the senses!
Watch the rehearsal video here.
Romantics Anonymous plays at the Sam Wanamaker Playhouse at Shakespeare's Globe from 20th October 2017 – 6th January 2018. Book your tickets here.