RONKẸ ADÉKOLUẸJO AND GBOLAHAN OBISESAN IN THE MOUNTAINTOP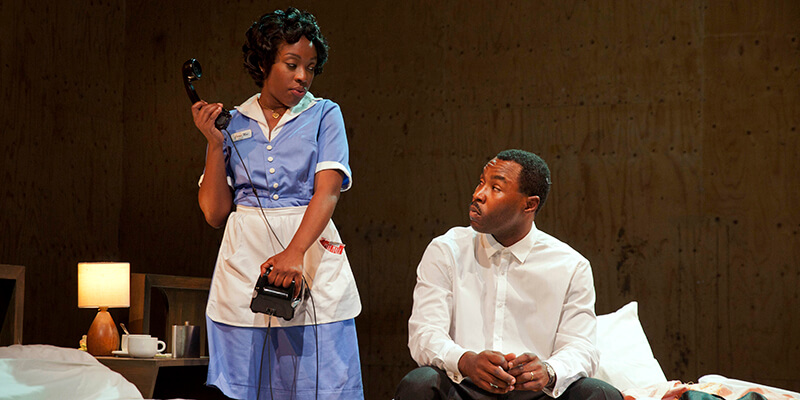 The original cast of the Young Vic's 2016 production of The Mountaintop, RONKẸ ADÉKOLUẸJO and GBOLAHAN OBISESAN, reunite for a rehearsed reading of the play. The reading will be streamed for free on the Royal Exchange's YouTube channel and act as a fundraiser to help cover the legal fees of people arrested while protesting in support of BlackLivesMatter. The play, written by Katori Hall, is set the night before Dr Martin Luther King Jr.'s (Gbolahan) assassination as he has an unexpected encounter with Camae (Ronkẹ), the maid who brings him a coffee.
The play asks what you will do to change and challenge the course of history and could not be more relevant right now.
The Mountaintop will be streamed on the Royal Exchange's YouTube channel tomorrow (Wednesday 10th June) at 7.30 pm and will be available until Monday 15th June.
More information about the play can be found here.