SENSATIONAL REVIEWS FOR RONKẸ ADÉKOLUẸJO IN LAVA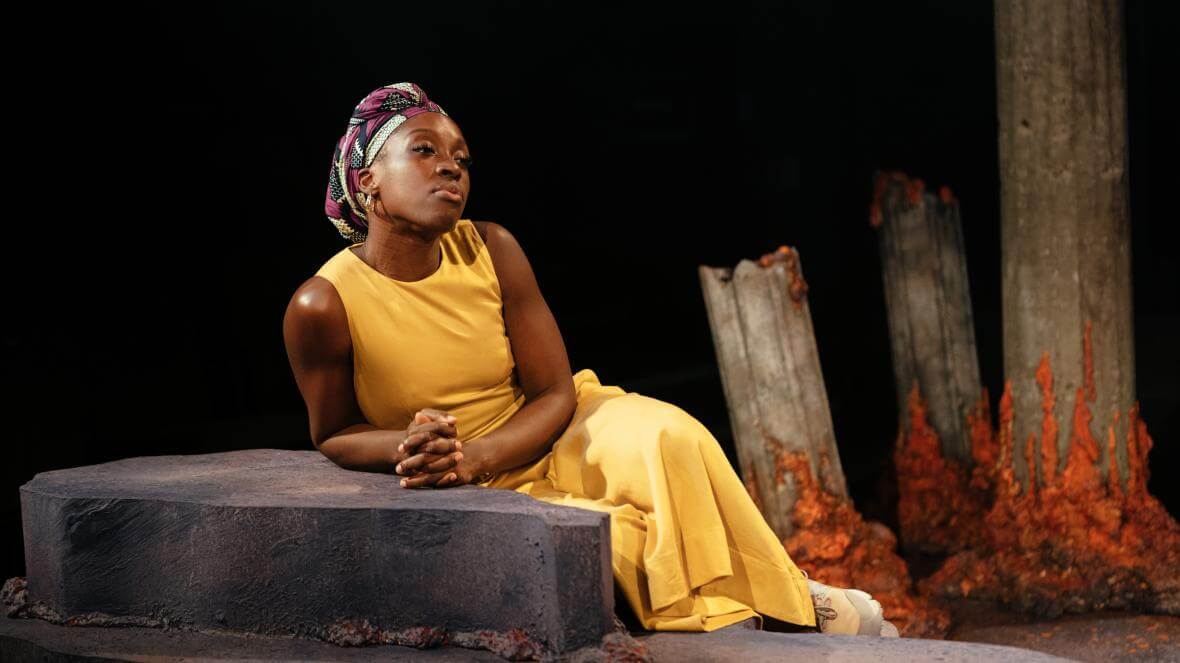 Photo by Helen Murray
LAVA starring RONKẸ ADÉKOLUẸJO at the Bush Theatre opened last week to amazing reviews. The one-woman show, written by Benedict Lombe, about how renewing a British passport led to a journey of self-discovery captivated the critics. Here is just a selection of the praise the play received:
'Adékoluẹjo is a dazzling, captivating storyteller and joyous dancer. Under Anthony Simpson-Pike's direction, she controls the stage with such ease, oozing charm and confidence.'
– THE GUARDIAN ****
'Adékoluẹjo enters dancing like no one, and everyone, is looking and is by turns conspiratorial, sincere, goofy and blazingly angry. She's as magnetic alone on a small stage as she was in the National Theatre's Three Sisters in 2019. And she negotiates the tricky end of this rollercoaster 80-minute piece wonderfully.'
THE EVENING STANDARD ****
'Ronkẹ Adékoluẹjo turns in a faultless performance.'
WHATS ON STAGE ****
 'Ronke Adekoluejo is always in command.'
THE STAGE ****
Lava runs at the Bush Theatre until 7th August. Book your tickets here!